International Workshop : Spintronics with Antiferromagnets
(32nd Reimei Workshop on Frontiers of Condensed Matter Physics)
Information
Date
November 16, 2015 – November 17, 2015
Venue
TOKYO ELECTRON House of Creativity 3F, Lecture Theater, Katahira Campus, Tohoku University 【Access】
Workshop description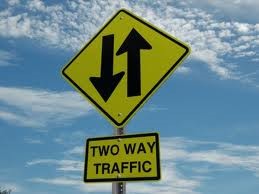 Antiferromagnets are spin-symmetry broken ground states that, in contrast to ferromagnets, lack a macroscopic magnetization since the dipolar fields of their staggered spin configurations average to zero. Antiferromagnets are technologically important for exchange-biasing ferromagnets, but only recently they have been recognized to be interesting materials to design active components in spintronic devices such as spin-wave logic gates. For example, antiferromagnets have no cross-talk stray fields, in antiferromagnetic semiconductors the carrier concentration can be controlled, antiferromagnetic domain walls can be engineered, the anisotropic tunneling magnetoresistance (AMR) is substantial, and the antiferromagnetic order parameter can be switched by spin-transfer torques and ultra-fast by lasers.
This workshop will bring together experts in this emerging field. It will cover all aspects of the spintronics with antiferromagnets, including theory, computational material science, and experiments.
List of invited speakers
Helen Gomonay (National Technical University, Ukraine and JGU, Germany)
Axel Hoffmann (Argonne National Laboratory, USA)
Tomas Jungwirth (Academy of Sciences, Czech Republic)
Mathias Klaeui (University of Mainz, Germany)
Dazhi Hou (Tohoku University)
Allan MacDonald (University of Texas at Austin, USA)
Sadamichi Maekawa (JAEA, Japan)
Takahiro Moriyama (Kyoto University)
Naoto Nagaosa (RIKEN and University of Tokyo, Japan)
Qian Niu (University of Texas at Austin, USA)
Stuart Parkin (Max Planck Institute – Halle/Saale, Germany)
Takuya Satoh (Kyushu University, Japan)
Jairo Sinova (University of Mainz, Germany)
Gen Tatara (RIKEN, Japan)
Oleg Tchernyshyov (JHU, USA)
Yaroslav Tserkovnyak (UCLA, USA)
Maxim Tsoi (University of Texas at Austin, USA)
Xavier Waintal (CEA Grenoble, France)
Registration
The workshop is free of charge. Those who would like to participate in the workshop should register on the TFC website by October 15th.
Poster session
Poster session will be held in the afternoon of November 16th. We will provide boards and push-pins to hang the posters. The participants who would like to have a poster presentation are required to submit a one-page abstract before October 15th to olegt*imr.tohoku.ac.jp.(change * to @)
Banquet
Banquet will be held on the evening of November 17 (Tues.) from 19:00-21:00. We will charge 5,000 JPY per person for meal and all-you-can-drink. Address: Peace Bldg. B1, 2-10-15, Kokubuncho, Aoba-ku, Sendai [Map]

If you want to attend the banquet, please send an email to olegt*imr.tohoku.ac.jp by November 1st. (change * to @)
Chairs
Oleg Tretiakov
(Assistant Professor, Institute for Materials Research, Tohoku University)
Gerrit Bauer
(Professor, Institute for Materials Research / Advanced Institute for Materials Research, Tohoku University)
Time Schedule
November 16:

all talks 25 mins + 5 mins for questions

9:20
Opening remarks (Oleg Tretiakov)
9:30
Axel Hoffmann (Argonne National Laboratory, USA)
10:00
Joseph Barker (IMR, Tohoku University)
10:30 – 11:00
Coffee break
11:00
Tomas Jungwirth (Academy of Sciences, Czech Republic)
11:30
Helen Gomonay (National Technical University, Ukraine and JGU, Germany)
12:00
Sadamichi Maekawa (JAEA, Japan)
12:30 – 14:00
Lunch break
14:00
Maxim Tsoi (University of Texas at Austin, USA)
14:30
Allan MacDonald (University of Texas at Austin, USA)
15:00 – 15:30
Coffee break
15:30
Oleg Tchernyshyov (JHU, USA)
16:00
Qian Niu (University of Texas at Austin, USA)
16:30 – 18:30
Poster session
November 17:

9:00
Takuya Satoh (Kyushu University, Japan)
9:30
Jairo Sinova (University of Mainz, Germany)
10:00 – 10:30
Coffee break
10:30
Naoto Nagaosa (RIKEN and University of Tokyo, Japan)
11:00
Gen Tatara (RIKEN, Japan)
11:30
Takahiro Moriyama (Kyoto University)
12:00 – 13:30
Lunch break
13:30
Xavier Waintal (CEA Grenoble, France)
14:00
Yaroslav Tserkovnyak (UCLA, USA)
14:30
Stuart Parkin (Max Planck Institute - Halle/Saale, Germany)
15:00 – 15:30
Coffee break
15:30
Mathias Klaeui (University of Mainz, Germany)
16:00
Dazhi Hou (Tohoku University)
16:30 – 16:40
Closing remarks (Allan MacDonald)
19:00
Banquet
Workshop Abstracts
– Download [PDF]
Workshop poster
– Download [PDF]